Enjoy a visual update of our team's progress on the Lane Mortgage Building in DTLA. This adaptive reuse project converts 12 floors of office into 110 short stay apartments and ground floor retail. Scheduled for completion early 2022.
Architect: Omgivning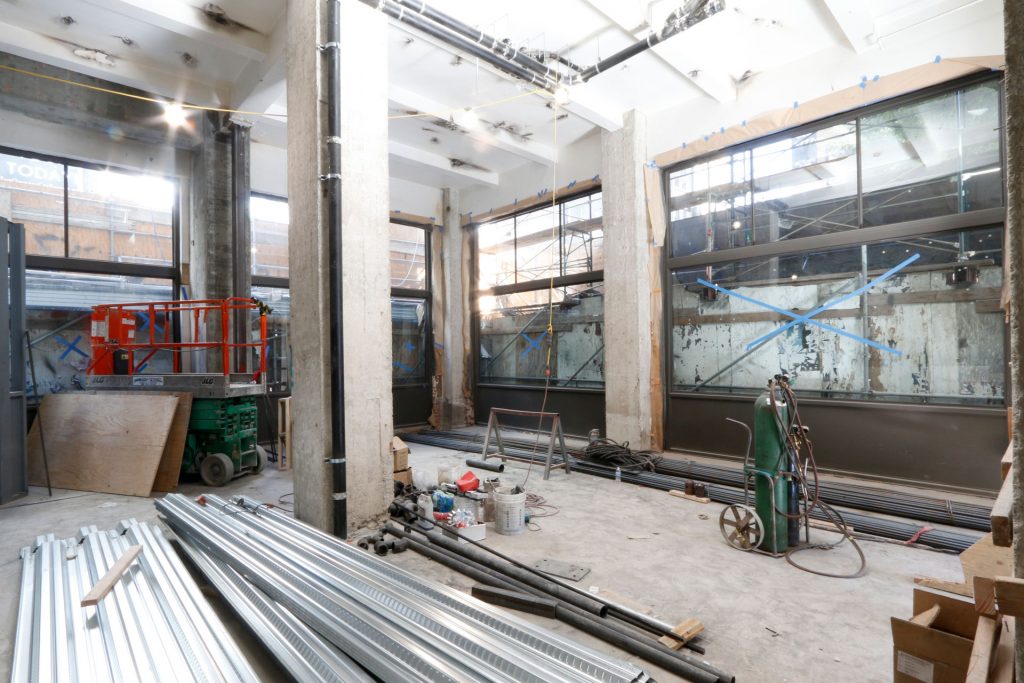 Above: Grand storefronts have been installed at the Spring and 8th street corner retail.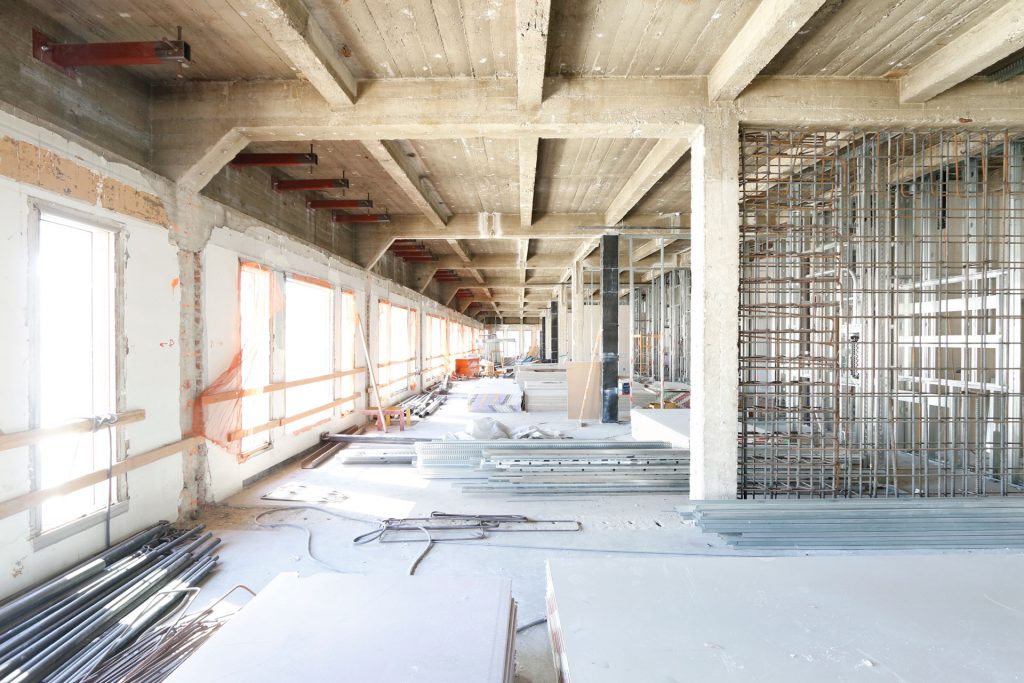 Above: All 12th floor apartments will feature additional ceiling height.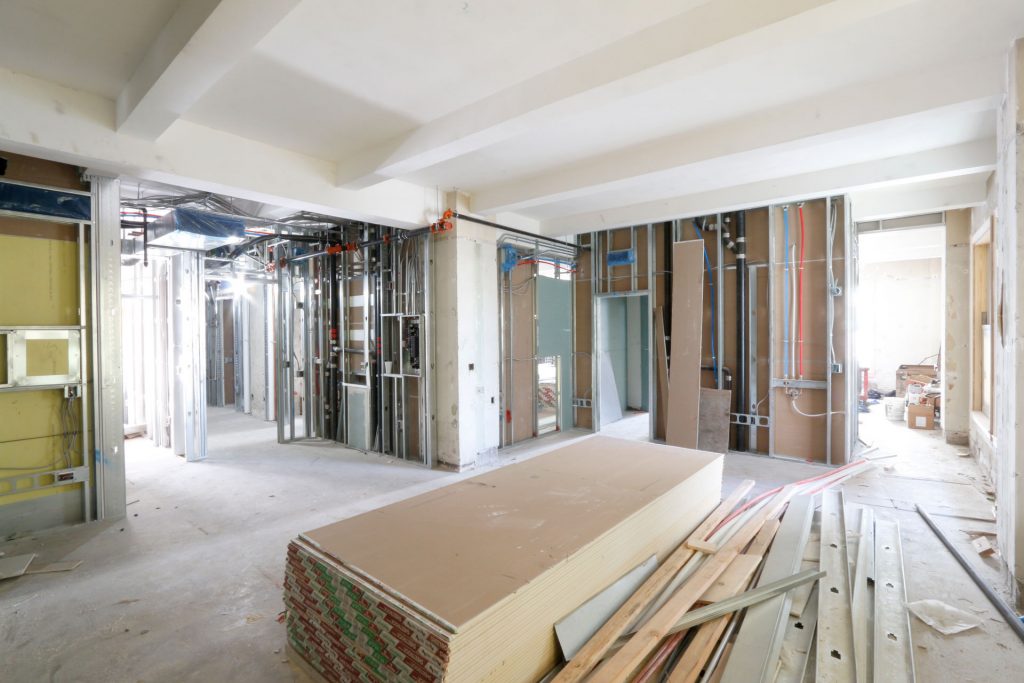 Above: The building will consist of all studio apartments except for one 2  bed on each floor.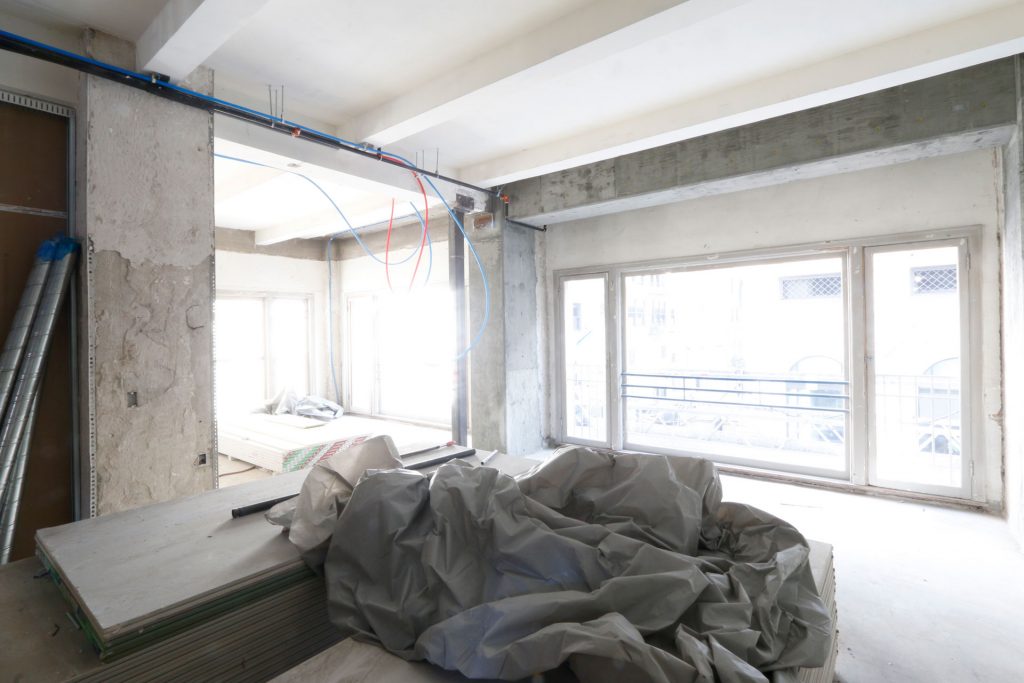 Above: A corner unit on the 2nd floor featuring historic windows.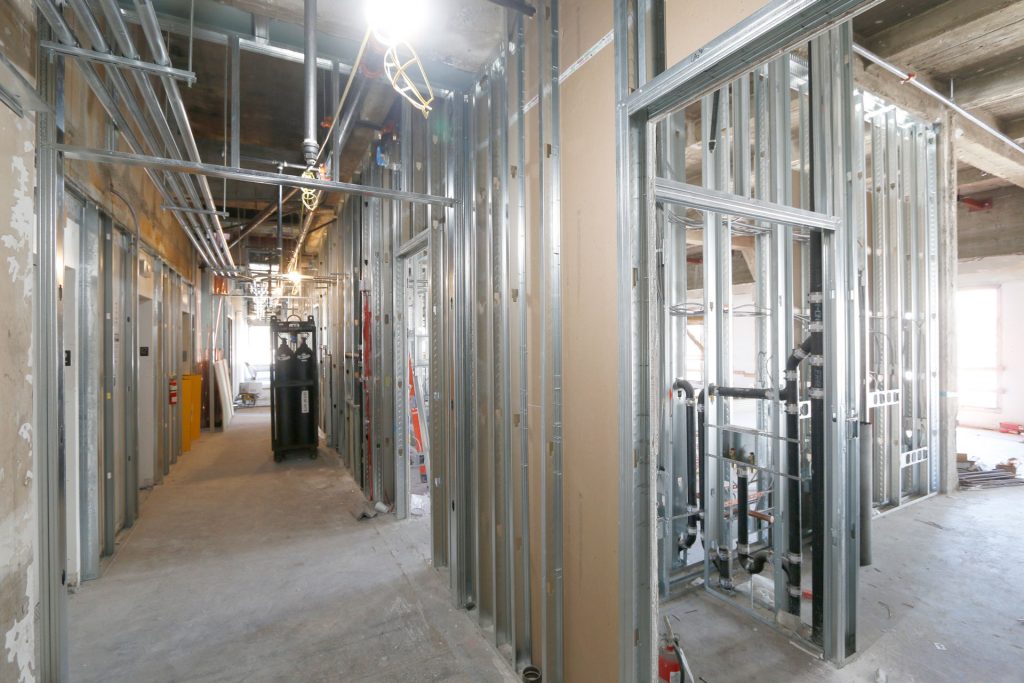 Above: The view down the hallway on the 10th floor and an eye into a single apartment on the right.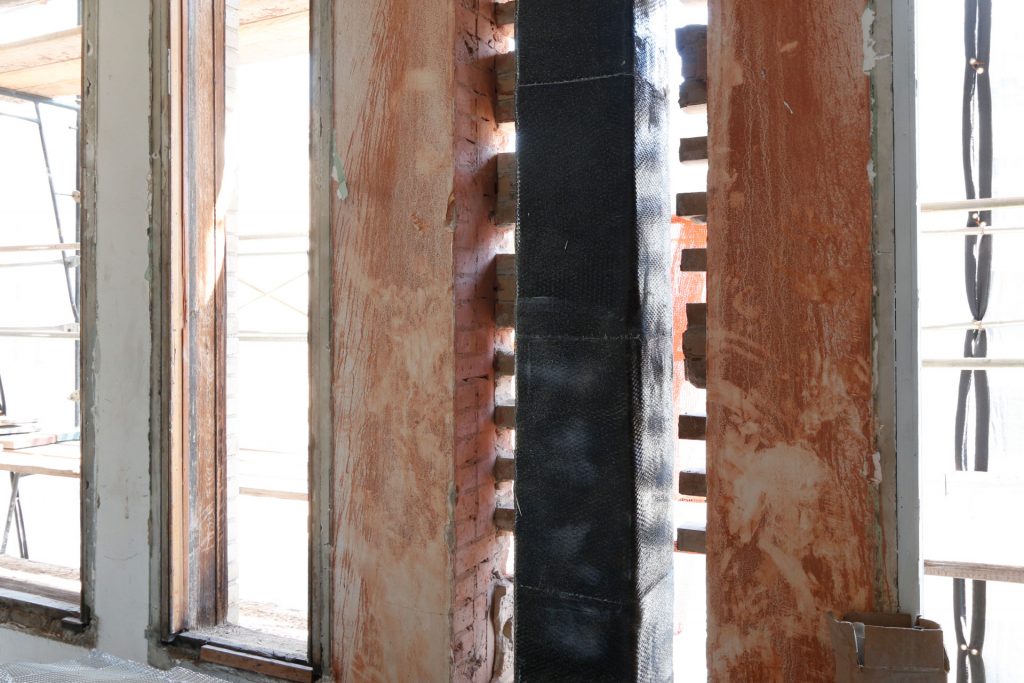 Above: FRP (Fiber reinforced Polymer) wrap which required the removal of the building's exterior brickwork over Spring street.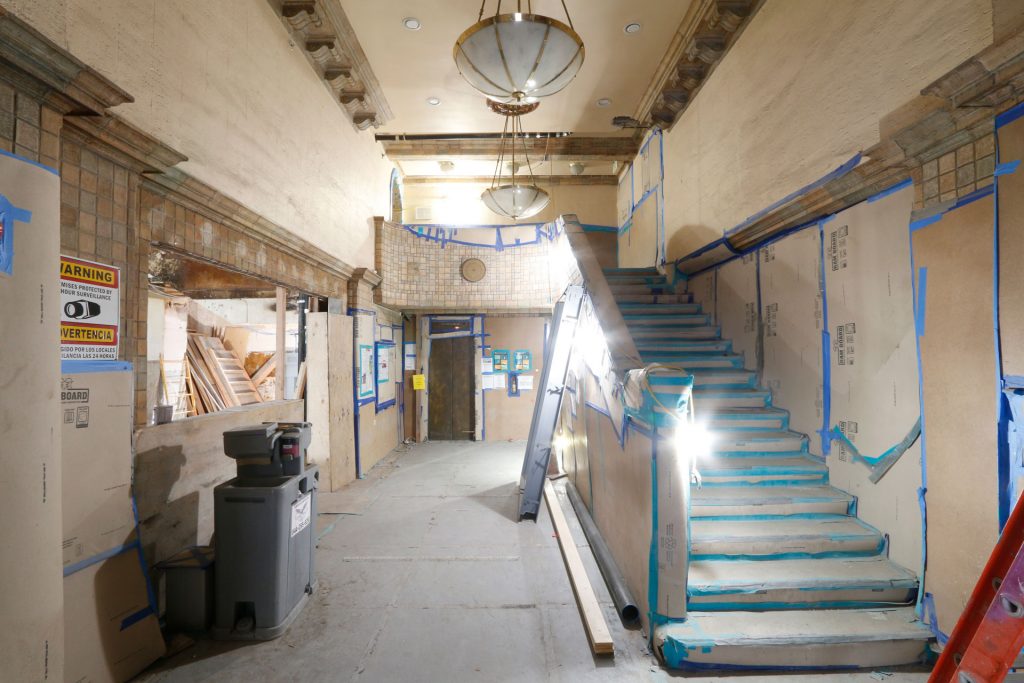 Above: The historic lobby will be restored to its original condition.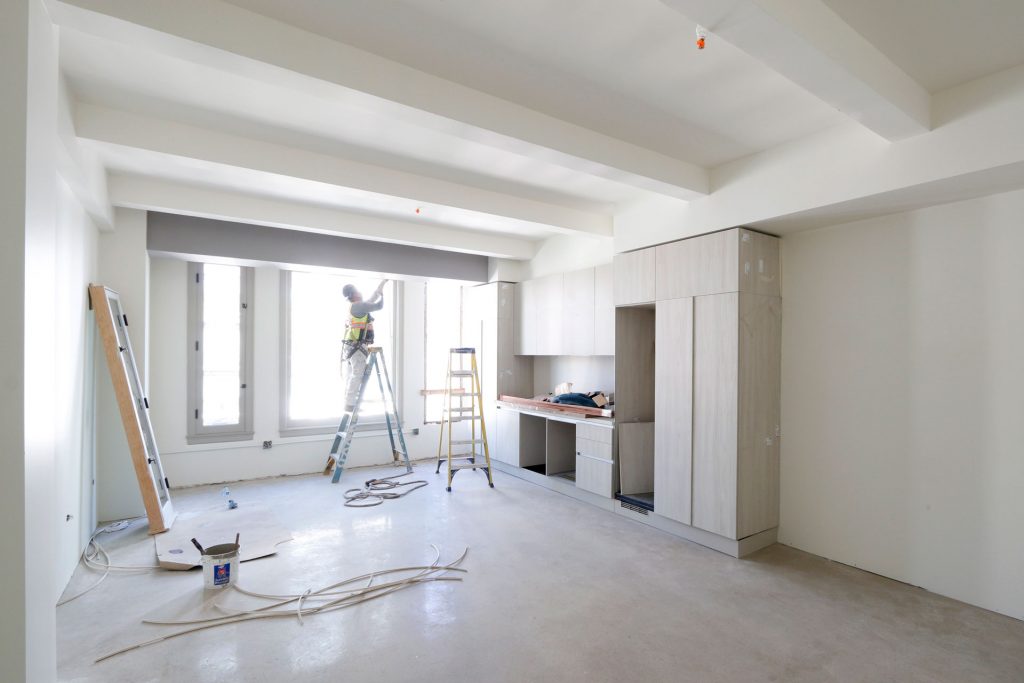 Above and below: Model Apartment on the 11th fLoor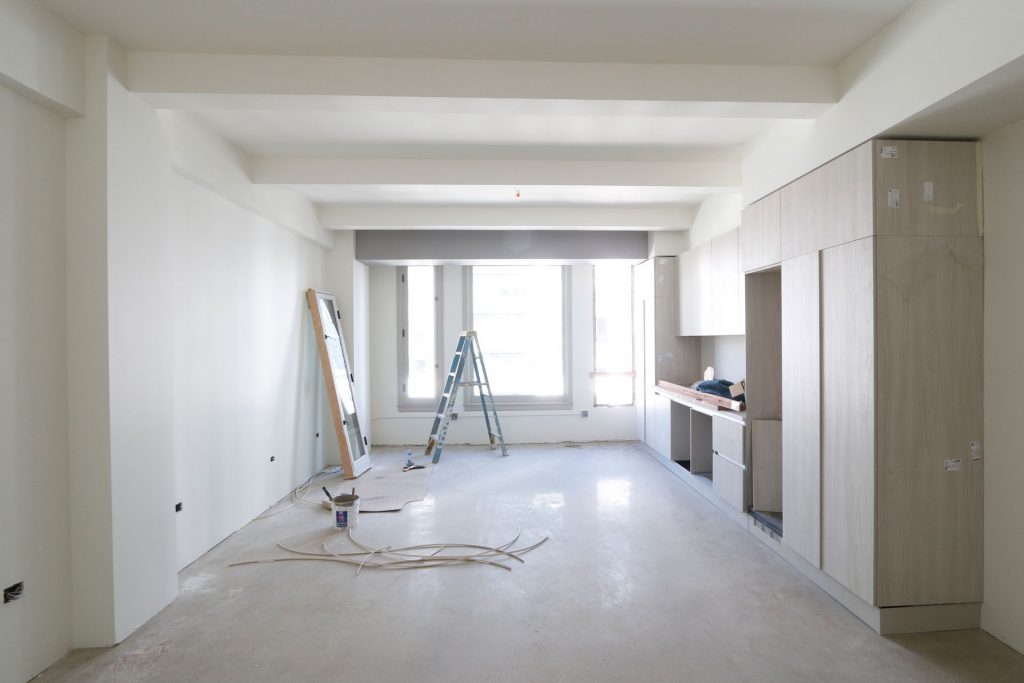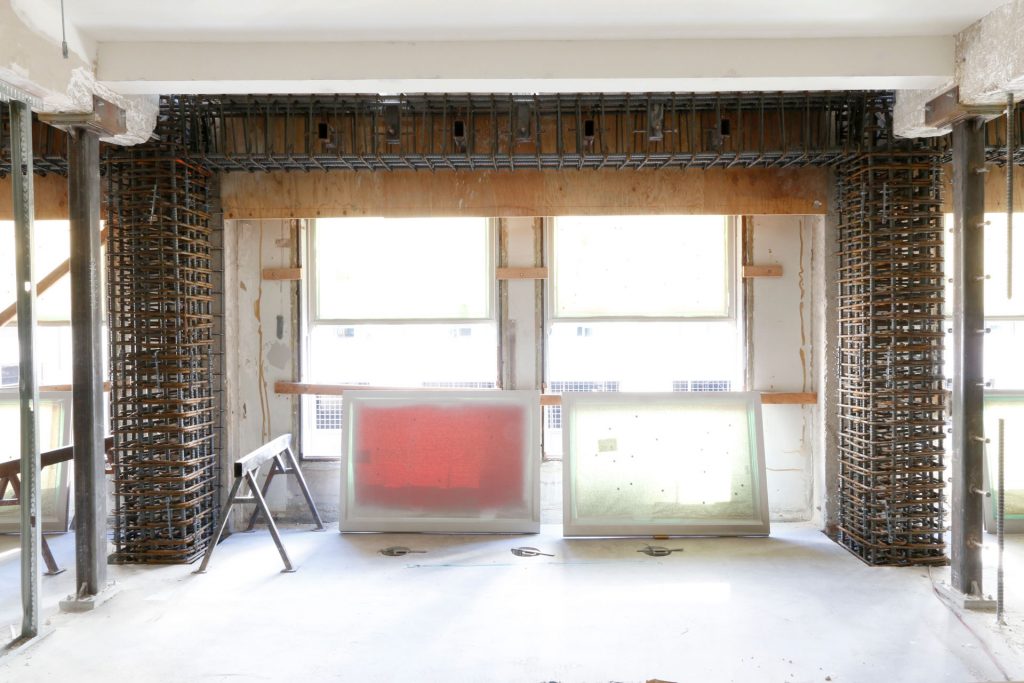 Above: Rebar forming the building's new moment frame running from the basement to the 12th floor that has been woven the existing 1923 rebar.  Also shown new sashes to be installed in the existing historic windows.