When our site superintendent Patrick hit some unknown steel when excavating at one of our Santa Monica jobs, he didn't expect to uncover a set of old rail lines. It turns out we were building on top of the original Santa Monica Air line that connected the west to DTLA and was first constructed in the 1874 by a private developer looking to establish Santa Monica as a shipping hub and bring activity to the area and promote his seaside resort. The railway changed hands multiple times, and in 1908 the fabled Los Angeles red passenger cars began operating on the line. The route never took off and the service was reduced to one car per day and eventually closed in 1953.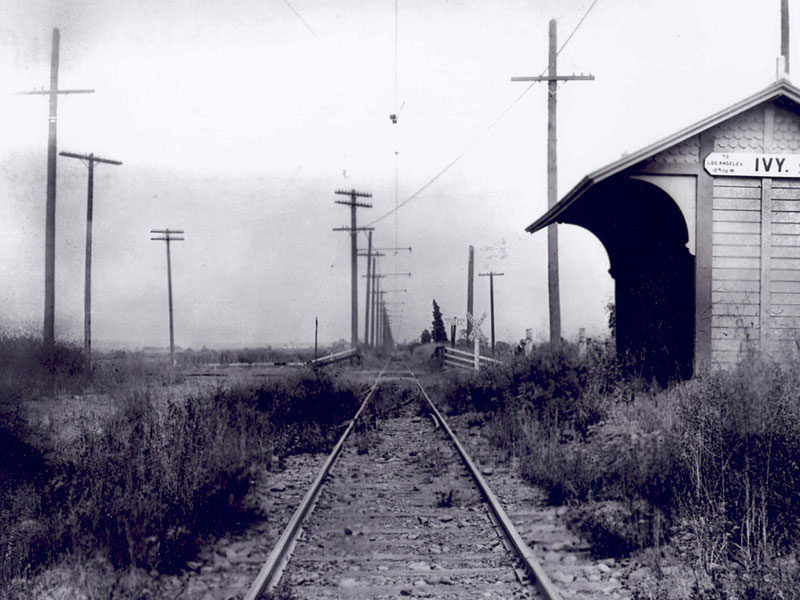 Above: The Santa Monica Air Line looking towards DTLA from Ivy Station in the heart of Culver City.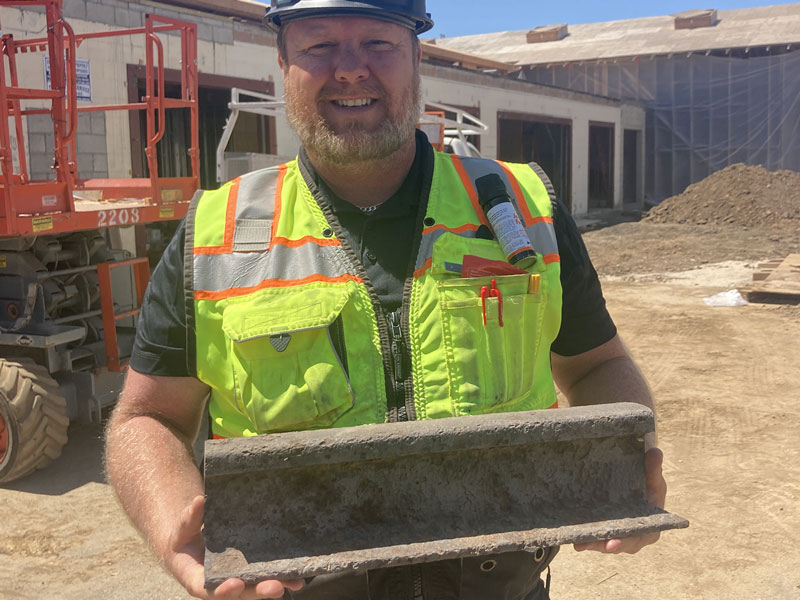 Above: Site Superintendent Patrick with a chunk that has been sliced up and now sits in our office as book ends
Above: The rail in-situ. It ran just below surface and under the building.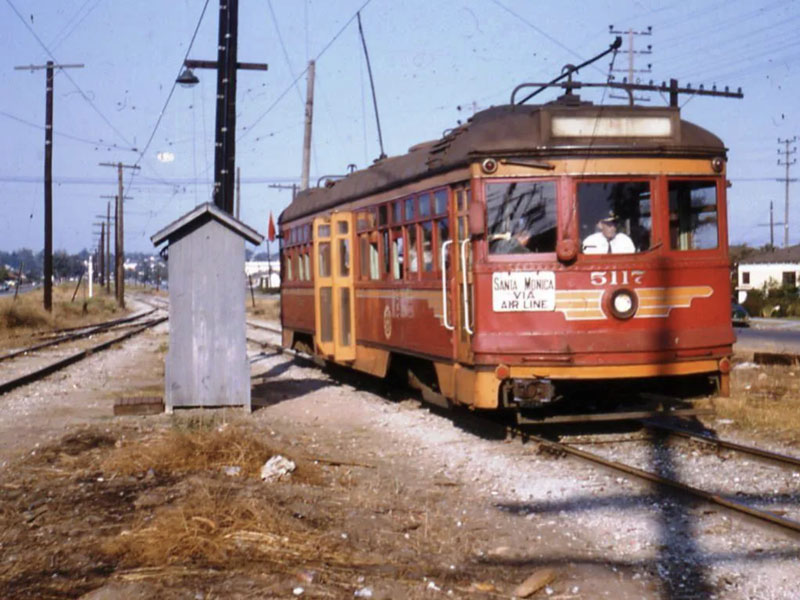 Above: The passenger carts which ran on the line after industrial use stopped