Please join us as IIDA Southern California hosts a guided tour of the RIOS office space. RIOS is a 2021 Calibre Design Award winner in the Evolving Adaptations category. Reaume Richardson partnered with RIOS Architecture, a Los Angeles based multi-disciplinary design firm, to build their new offices located alongside the LA Metro Express line. Converted from a disused roller rink, RIOS purposely designed for a soft construction touch in order to maintain much of the building's original character.
This LA Design Tour is an opportunity for interior designers, industry partners and the design community to share best practice and innovation for a variety of design challenges. This is an in-person event.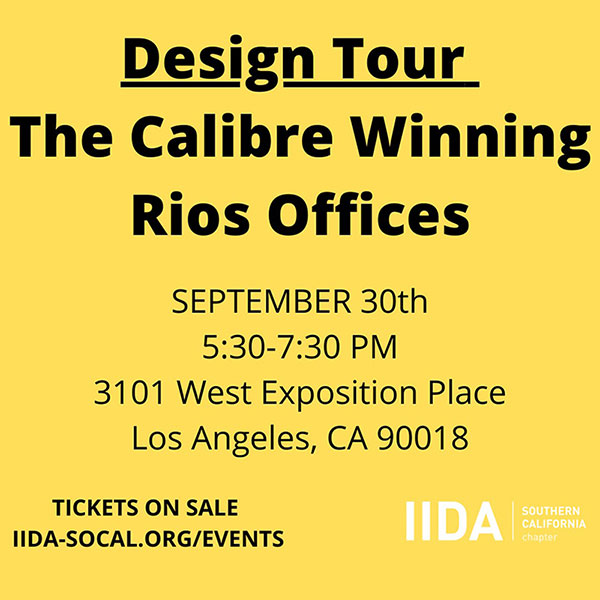 Tickets can be purchased here.
Pre-Event Tickets
IIDA Members – $20
Non-Members – $40
Students – $10 (ID's will be checked at the door)
Tickets at the door: $50